Social activities
During registration you can mark participation in the following social activities.
Monday evening 9 September: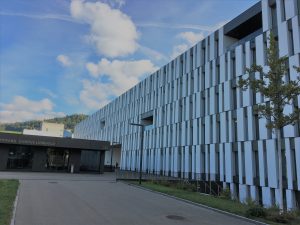 Welcome reception: to be held immediately after the opening session.
Location Agroscope

Tuesday evening 10 September 
E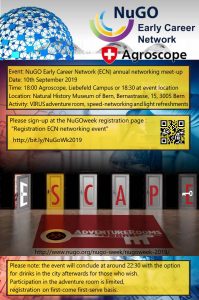 arly Career Network (ECN) annual networking meet-up
Time: 18:00 Agroscope, Liebefeld Campus or 18:30 event location Location: Natural History Museum of Bern, Bernastrasse, 15, 3005 Bern
Activity: VIRUS adventure room, speed-networking and light refreshments
Please sign-up at the NuGOweek registration page : "Registration ECN networking event" http://bit.ly/NuGoWk2019
Please note: the event will conclude at around 22:30 with the option for drinks in the city afterwards for those who wish.
Participation in the adventure room is limited, registration 011 first-come first-serve basis.

Tuesday evening 10 September
City walk: start at 19:00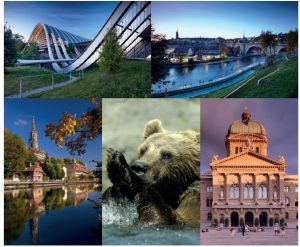 Location to be announced
Costs: 25 CHF


Wednesday evening 11 September
Confere

nce dinner, sponsored by NuGO, at Highland Gurten
Costs: 50 Euro