Webinar 2018 – 2: 6th March 2018
DATE: Thursday 6th March 2018, 16:00 (CET)
TITLE: "Identification of compounds using high-resolution mass spectrometry. "
HOST: Dr. Marynka Ulaszewska (Fondazione Edmund Mach, Italy)
REGISTRATION: Attendance is FREE but registration is required
Send an email to ECN NuGO
– Email subject 'Registration to Online Webinar'
– Your full name
Space is limited and priority is given to ECN members on a first-come-first-served basis. Details for accessing the webinar will be sent nearer the time.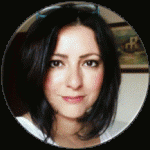 Dr. Marynka Ulaszewska from Fondazione Edmund Mach (Italy) will talk about the identification of compounds using high-resolution mass spectrometry. This webinar will be very interesting to those that use LC-MS for untargeted metabolomics, focusing in biomarker discovery.