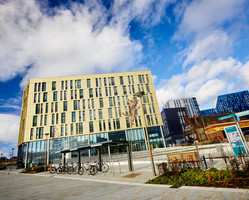 1-3 September 2018, Newcastle Upon Tyne, UK
Target group
PhD students and postdoctoral researchers interested in whole body metabolism and translatability from mouse to human.
The objective of the course is to provide information about topics such as:
– How does ambient temperature affect metabolism (human and mouse) and the outcome of nutritional studies?
– Measurements of energy metabolism.
– Use of indirect calorimetry for nutritional studies.
– Human and animal translational aspectsIn addition, the course provides an excellent opportunity for networking with other PhD students and early career researchers and for developing skills in undertaking collaborative research.
For more information: http://www.nugo.org/nugo-week/nugoweek-2018/post-graduate-course-temperature-and-metabolism-implications-for-nutritional-studies/