The NuGO Early Career Network is organising its seventh webinar:
'Compound identification using high-resolution MS'
Date:
Tuesday 6 March 2018 at 16:00h (CET).
Registration:
Attendance is FREE but registration is required, limited space and attendance arranged based on ECN membership and order of registration.
To register please send us an email at ecn.nugo@gmail.com with:
* Email subject 'Registration to Online Webinar'
* Your name and surname
Details on how to attend this webinar will follow.
Topics
Dr. Marynka Ulaszewska from Fondazione Edmund Mach (Italy) will talk about the identification of compounds using high-resolution mass spectrometry. This webinar will be very interesting to those that use LC-MS for untargeted metabolomics, focusing in biomarker discovery.
Speakers details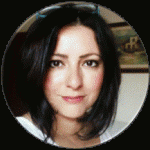 Marynka Ulaszewska graduated in chemistry from Nicolaus Copernicus University, in Torun Poland. She continued with postgraduate studies at Faculty of Agriculture Università degli Studi di Milano in Italy in area of human biomonitoring. She is specialized in analytical chemistry and high resolution mass spectrometry. Her special interests focus on application of HRMS techniques in untargeted metabolomics, and biomarker discovery. Recently she works as researcher in Fondazione Edmund Mach, in Metabolomics Unit dealing with clinical trials in field of nutrition.