The NuGO Early Career Network is organising its sixth webinar to disseminate the next edition of the NuGO Exchange Grants Program.
'Milk protein derived hydrolysates and their potential to modulate insulin sensitivity and metabolic health'
Date:
Thursday 15 February 2018 at 16:00h (CET).
Registration:
Attendance is FREE but registration is required, limited space and attendance arranged based on ECN membership and order of registration.
To register please send us an email at ecn.nugo@gmail.com with:
* Email subject 'Registration to Online Webinar'
* Your name and surname
Details on how to attend this webinar will follow
Topics
Elaine Kennedy was a recipient of this exchange grant in the 2nd round of the program and is invited to give a presentation in this webinar, presenting results obtained during her internship or other phases of your PhD/ master thesis. The grant also led to a Marie Curie Fellowship application
Speaker Details.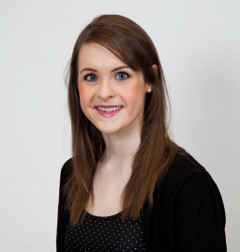 I am in the final stages of my PhD with Prof Helen Roche at the Conway Institute, University College Dublin. This PhD was funded through the Food for Health Ireland (FHI) research centre (http://www.fhi.ie/). I joined FHI in 2014 as a PhD researcher in the Glycaemic Management workpackage, having graduated with a BSc in Human Nutrition in 2013 from University College Dublin. My research focused primarily on the examination of the potential of novel milk protein derived bioactive hydrolysates to improve glycaemic control and promote metabolic health.

Presentation of Prof Lorraine Brennan

As part of this  6th webinar, Prof Lorraine Brennan talked about the importance of the Exchange Grants from NuGO and how to apply for it. Visit: https://youtu.be/Zp1SJrJc3X8